Developing Solutions Masters Scholarship
Developing Solutions Masters Scholarship in Science, technology and education:
Brief description:
The
developing solutions masters scholarship
is an initiative of the
Nottingham University
to provide 100% tuition waiver for international students who wants to do a master degree in science, technology and education courses.
Host institution: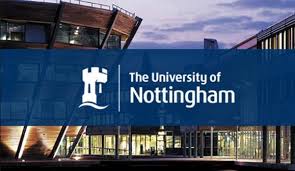 Developing Solutions Masters Scholarship
Nottingham University
Study Center:
No of awards available:
There are 10 awards available for this scholarship.
Eligibility:
To be eligible for this offer one should meet the following criteria:
Be holding an unconditional offer letter and accepted the offer by paying USD1000 for full time Masters degree programme at The University of Nottingham Malaysia Campus for 2016/17 intakes.
Copy of unconditional offer letter and acceptance form must be attached together with the application.
Be classified as an 'overseas' student for fee purposes.
have at least 1 full year working experience after completion of undergraduate programme.
Fresh graduates will not be considered.
must sufficiently enable to support cost of living throughout the duration of studies.
Complete our scholarship application form online. Please take note only completed form with all supporting documents will be considered.
current students and graduates of UNMC will not be considered for this scholarship as to give new students an opportunity.
Only complete applications and meet the above requirements will be entertained.
Application deadline:
Application for September 2017 intake is open from 15 March 2017 and closed by 28 July 2017. Successful applicants will be notified by 15 August 2017
Application for December 2017 intake is open from 1 June 2017 and closed by 13 October 2017. Successful applicants will be notified by 31 October 2017
Application materials:
Available courses:
The available courses to be accepted for application are advertised below:
MSc Chemical Engineering
MSc Civil Engineering
MSc Mechanical Engineering
MSc Electronic Communication & Computer Engineering
MSc Crop Biotechnology
MA Educational Leadership & Management
MA Special Needs
MA TESOL
MSc International Development Management
The University of Nottingham Malaysia Campus
Jalan Broga, 43500 Semenyih
Selangor Darul Ehsan
Malaysiatelephone: +6 03 8924 8000
fax: +6 03 8924 8001 (Malaysia)/8005 (International)
Make an enquiry
Do you have any questions or remarks about this scholarship above? let us help you get this scholarship, but you would need to talk to us via
Messenger here
. Its's fast and interactive.